Geography isn't my strong suit. Judging from Queen Bouchard's public report, and this map...
...blue for oceanic destruction, green for the spread of the forest... okay, light green there, the report sounds like it's not as bad...
... where are the "Isles of Camulous"? Are those different from the Vacarran ones? Is Honua the small one? Damn, I need another map...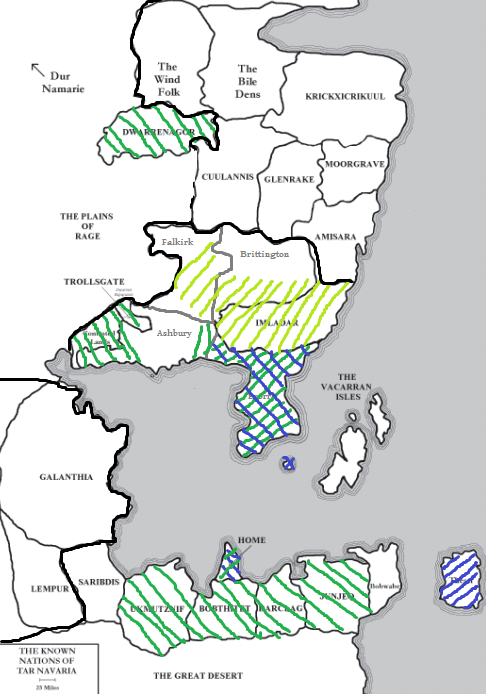 ... there's a lot I don't know. I'll just outline those parts in black for now. I'm sure I'll have to make changes.
- Dextermagus