Post of a picture of yourself (or your friends) in your alliance costumes!
I'm the one with the red skirt and gray bodice, the white veil is Tysa/Teadora, and the badass in plate is Vanessa/Ashlin.
Refitting armor... A major part of every battle.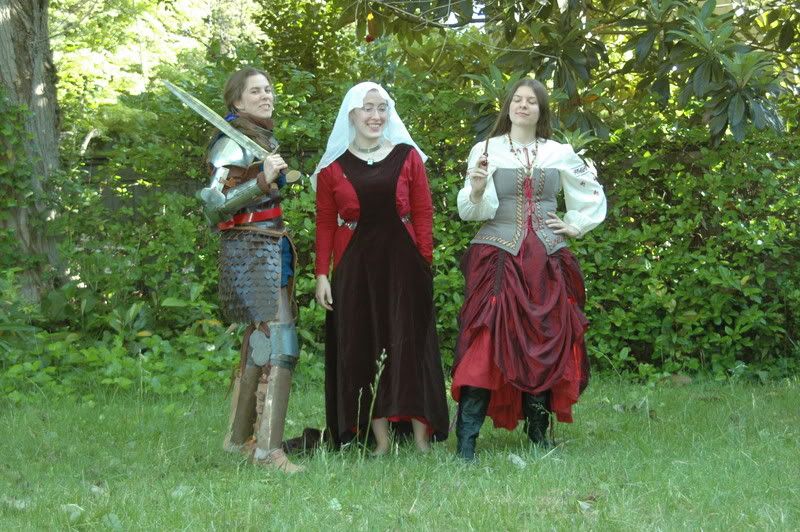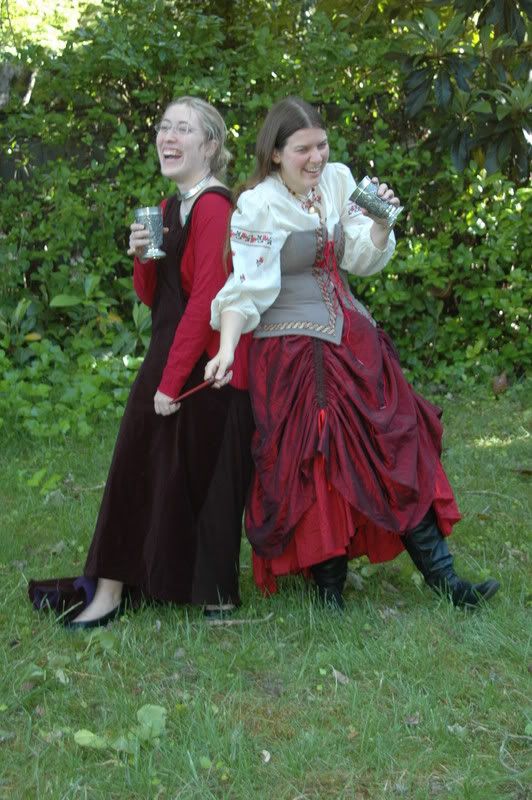 Drunken Scholars happens more than one would expect.
My friend Ashlin looking suitably badass.